software developer - guitar player - poetry lover
·

break time reminder app
stretchly is cross-platform open source app that reminds you to take breaks when working with computer.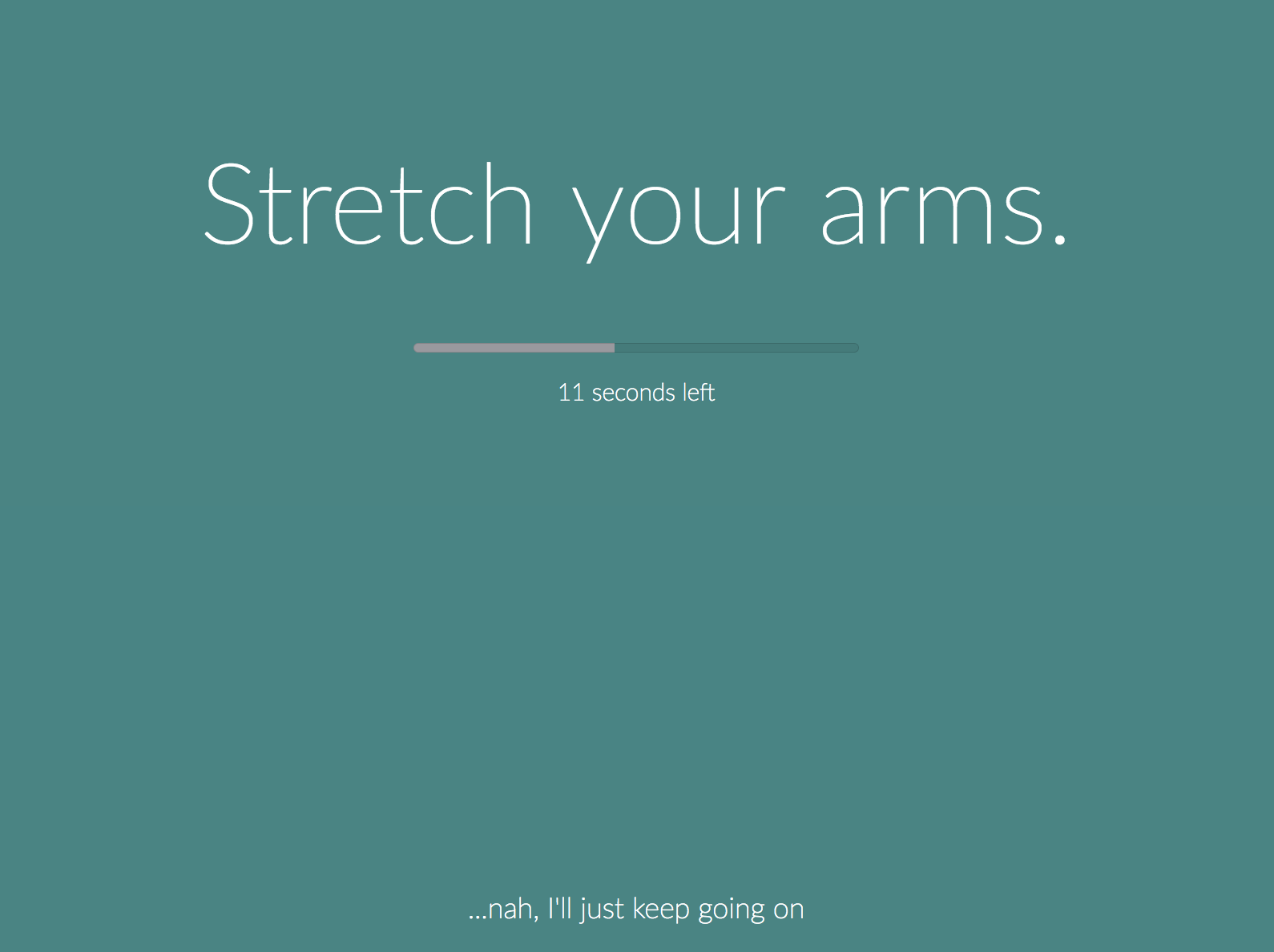 ·
features news downloads issues
·
If you like it, consider supporting it via Patreon or PayPal.
·

·
Another way to support it is to tell your friends about it, to like it at AlternativeTo and on softpedia 1, 2 or anywhere else.
·
Sounds used in this application are listed here.
This app uses Lato fonts under the OFL license.
·
·